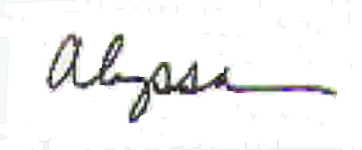 All About Thracian
or More than you wanted to know . . .
---
I've had a number of people ask about my name and express interest in my ideas about collecting, so I decided I would devote this page to answering some of those questions. Read on, gentle readers.

A Little Background . . .

To begin, Thracian isn't my real name. It's a handle I used when I first started web surfing . . . and it's one I use all the time now, at least in computer correspondence. The name originated from my interest in the Xena: Warrior Princess television program. Hard-core Xenites will remember that Xena is from Thrace; ergo "Thracian" indicates someone from Thrace. It's a tribute to a program that has taught me a lot about women's strength and friendship. I also like the name because it's androgynous, and that type of anonymity is often appealing.

What I Do

My education is in English studies: right now I am a full-time writer and editor who does occasional creative writing (when inspired) and also takes on freelance projects. I also maintain (neglect?) several web pages. I used to spend much more time on the Internet, but I've cut back because of my increasingly busy schedule.

In my spare time, I write autograph requests, exercise, and watch television programs featuring strong, dynamic, and complex characters. (I don't do all of these things at the same time, of course.) My tastes are diverse and eclectic--I like some of everything, except most American comedies.

Thoughts about Autograph Collecting

I started collecting autographs in April of 1997. My current collection features authentic autographs from over 100 celebrities, and I am waiting for more than seventy requests.

I am a cautious collector. When I started collecting, I wrote a lot of letters. Now I write fewer letters, but I spend more time writing them. I'm also very interested in the authenticity--I usually give away the fake autographs I receive. I'd like to think that all the signatures I receive are authentic, but I know that isn't the case, and I examine them carefully to look for obvious pre-prints and autopens. I also compare them to on-line scans when I can. Some autograph sites don't mention whether autographs they've received are authentic or not, but I know how frustrating it is to receive a pre-printed autograph from a listed "successful" address. I don't want people to have to guess whether a signature is real. Of course I can't be 100% accurate, but I do try to make my determinations on as much information as I can.

In addition, I write only to those celebrities I know or admire in some way, and am baffled by people who write to EVERYONE just to get an autograph. I don't ask anything from you to maintain this site; it has been and is a pleasure to update. I'm asking now, though, that you not use the addresses on the site if you don't know who the celebrity is. Some of you who were regular visitors to this site last summer will remember that it used to be a long list of successes on my main page. (I didn't include any notes other than whether the autograph was authentic or not.) When I realized that I wanted--and needed--to expand my successes onto other pages, I also made a decision not to include detailed information about what movies, TV programs, etc. each celebrity has done. This decision was based largely on my desire to avoid having celebrities overwhelmed with letters saying, "I loved your work in fill in the blank" because I mentioned it on my site, even if the collector hasn't seen that particular movie.

On the positive side, sharing my successes with other people (and having them share theirs with me) is a big part of my excitement with this hobby. Some of you who started as anonymous visitors to this site have become friends. As long as collecting and sharing continues to be exciting and worthwhile, I'll continue to do it. Best of luck to all of you!

Conclusion

I appreciate the guestbook entries you send and the times you return to my site. I do my best to update this web page in a timely manner, but there are times when I can't update or write e-mail messages, even though I appreciate them. Be patient with me. I appreciate all of your comments.


Send Thracian some e-mail!



New    Waiting!    Wanted!    RTS    Guestbook    News    Links!